Contact Information
7922 Opossumtown Pike
Frederick, MD 21702
Phone: 240-236-8500
Fax: 240-236-8501
Principal: Michael Concepcion
AP: Jack Newkirk
School Counselors:
EL Coordinator:
Registrar:
Office Hours
7:00 a.m - 3:30 p.m M-F
Body
Welcome to CTC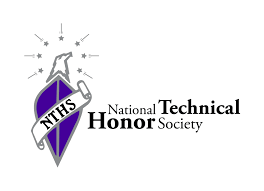 If you applied using the previous link, you DO NOT need to reapply.
The CTC National Technical Honor Society is now accepting applications for the 2022-2023 school year.
To be eligible for membership, students must meet the following criteria:
3.5 or over GPA (unweighted)
An "A" in your technical program (unweighted)
95% Attendance
No suspensions 
Possess the following traits: Commendable character, honesty and dependability
Please make sure that you meet the requirements outlined above BEFORE submitting your intent.  
The intent to apply form is available at the following secure link:
https://eduforms.fcps.org/view.php?id=73803
The deadline for submitting is Friday, October 14th.
Students that complete the intent form and meet the requirements will receive further instructions via the email address provided on their intent form. The email will be sent once Term 1 grades are verified.
If you are already an NTHS member, there is no need to reapply.
Student Ambassador Program
The Career and Technology Center Student Ambassador Program is back this year and we are partnering with The Academy of Fine Arts to bring a collaborative presentation to your High School! Our Student Ambassadors engage school students and community members with information and activities that help bridge the gap between school and career.
If you are interested in all that CTC and AFA have to offer, scan the QR code below to sign up for your school's presentation. You will need to use your @my.fcps.org email. Hope to see you there!
---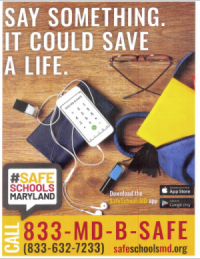 The Safe Schools Maryland Tip Line is an anonymous reporting system used to report threats to the safety and/or well-being of students. Students, parents, faculty, staff, and members of communities throughout Maryland may use this anonymous, app- and web-based reporting system to share their concerns, such as:
Mental health crises ~ Bullying ~ School and community violence ~ Drug activity ~ Abuse ~ Harassment ~ Other issues affecting our Maryland students
The Safe Schools Maryland Tip Line is a tool for proactively addressing harmful situations and helping students who need it. By using a variety of communication modes to support the reporting and routing of tips, The Safe Schools Maryland Tip Line empowers the citizens of Maryland to create a culture of preparedness, prevention, and school safety for our students.
For Tip Line information, see the Maryland Center For School Safety website: http://safeschoolsmd.org/
See Safe Schools Maryland Tip Line Flyer here: https://fcps.ezcommunicator.net/edu/Frederick/GetFile.aspx?DocId=10985