Welcome to Oakdale High School
Enrollment - Incoming (grade 9)
Enrollment - Incoming (grades 10-12)
2023-2024 Course Registration Information (grades 10-12)
Registration Night Presentations
Bear Den Tutoring and Saturday Academy Schedule
Athletics Calendar of Events
FCPS Calendar
The Oakdale Post - Announcements, News, and Information
IMPORTANT: To receive further news about OHS, you MUST choose OHS as a school of interest in your FindOutFirst profile. 
Find Out First is an email service that notifies families regarding school activities, events, school closures, and news.
Be Respectful * Bear Responsibility * Strive for Excellence
The mission of the Oakdale High School Community is to develop thoughtful, lifelong,
global citizens through an innovative, rigorous, and supportive learning environment.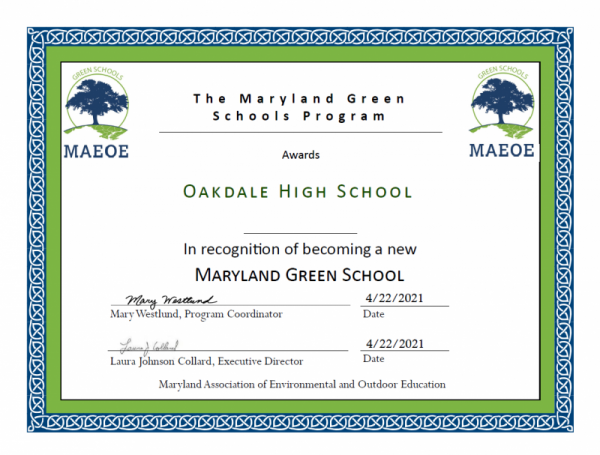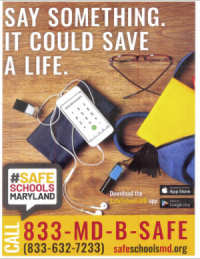 The Safe Schools Maryland Tip Line is an anonymous reporting system used to report threats to the safety and/or well-being of students. Students, parents, faculty, staff, and members of communities throughout Maryland may use this anonymous, app- and web-based reporting system to share their concerns, such as:
Mental health crises ~ Bullying ~ School and community violence ~ Drug activity ~ Abuse ~ Harassment ~ Other issues affecting our Maryland students
The Safe Schools Maryland Tip Line is a tool for proactively addressing harmful situations and helping students who need it. By using a variety of communication modes to support the reporting and routing of tips, The Safe Schools Maryland Tip Line empowers the citizens of Maryland to create a culture of preparedness, prevention, and school safety for our students.
For Tip Line information, see the Maryland Center For School Safety website: http://safeschoolsmd.org/
See Safe Schools Maryland Tip Line Flyer here: https://fcps.ezcommunicator.net/edu/Frederick/GetFile.aspx?DocId=10985