Frederick High School's American Sign Language Program currently offers ASL 1, ASL 2, ASL 3,  ASL 4. and ASL 5. We are also beginning to offer ASL 101 and 102 through the Dual Enrollment Program at Frederick Community College. 
We have an ASL Club for current, former and prospective ASL students, as well as for CODAs and others who may have an interest in ASL. It is a "B" day club. 
Here you will not only learn about American Sign Language but also about Deaf culture. We will be learning signs, about Deaf culture, playing games, doing community service for deaf and hard of hearing individuals in the county and community, as well as participating in all sorts of activities. 
FHS also has the first local chapter of the National ASL Honor Society.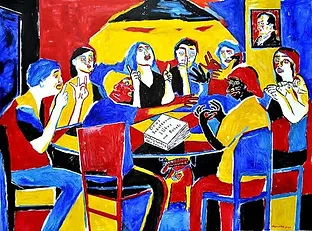 Contact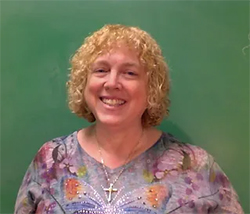 Becky DeLameter taught as classroom teacher and special education teacher/co-teacher at various levels for 38 years. She has taught deaf students at Marlton and Maryland Schools for the Deaf, and is currently a high school itinerant teacher of the deaf/hard of hearing with FCPS. This is her 10th year teaching American Sign Language at FHS.