Brunswick 2023 Safe & Sane
 
Who we are. What we do. When we'll do it. Where will it be? Why we do it.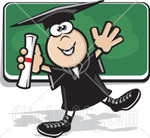 We are the proud parents of the Brunswick High School Class of 2023.  We are planning an after graduation party for the graduates, because they deserve some fun to celebrate all their hard work.  The party will be held at Adventure Park U.S.A. following graduation on May 23rd.  We host this party for our graduates so they can spend the night celebrating with their classmates in a safe environment and while the parents enjoy a relaxing worry-free night knowing they are all together and safe.  This is why we call it Safe & Sane!  In order to make this happen, we will be organizing a variety of fund raisers and donations/dues collection throughout the year.  If you have any suggestions, questions or concerns or you just want to help out, please contact us at bhssafensane2023@gmail.com
Enjoy the Senior Year!
2023 Safe & Sane Officers
President: Tricia Jarrell
Vice President: Kim Whims
Treasurer: Joanna Henry
Secretary: Greta Fitch
Follow us on Facebook: https://www.facebook.com/groups/353430051913272/