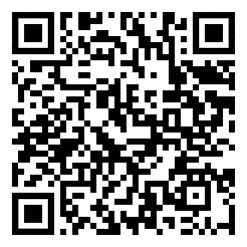 PayPal for PTSA Membership Dues or Donation
The Brunswick High School PTSA welcomes you to the new 2023-2024 school year!
The PTSA plays an important role in fostering a strong partnership between parents, teachers, staff, and the school administration, all working together to create a supportive and enriching education experience for our children. We can't do it without YOU and your support, so please consider joining TODAY.
As a member of the BHS PTSA, you will have the opportunity to:
Participate in meaningful discussions about school initiatives and activities.

Contribute your ideas and insights to enhance the BHS educational environment.

Collaborate with teachers and administrators to support BHS' goals.

Make a positive impact within our school and community.
Your involvement is highly valued and essential to the success of BHS, so together, let's create an environment where every student thrives!
Purpose of the BHS PTSA
The purpose of the PTSA is to make every child's potential a reality by engaging and empowering families and communities to advocate for all children.
When you become a member of the PTSA, you are also joining citizens around the county, state, and nation in securing adequate laws for the education and protection of youth.
Meetings:
PTSA meetings are held on the 2nd Wednesday of every other month in the BHS Media Center, starting on September 13th at 6pm. This is a great opportunity to meet other parents, learn more about upcoming initiatives, and discover how you can contribute.
Need more information or have questions?
Email: brunwickptsa@gmail.com or check our Facebook page: https://www.facebook.com/BHSPTSA. You can also follow us on Instagram @bhsptsa2021
Membership: To join, please click on the link at the top of this page, compete and mail it or deliver it to the school along with your $10 membership fee (per person). We are pleased to accept electronic payment through PayPal! Choose @BHSPTSA1 or click on this link. Indicate it is for the PTSA membership and include your name, email, cell number, and your student's name and grade.
Thank you!!
BHS PTSA Team
President: Jeanne Bobofchak
Vice-President: Fia Fosburg
Secretary: Karen Roberts
Treasurer: Carol Held
Note: Some of the officers above will be leaving and we will need new officers for the 2024-2025 school year, so please consider volunteering for an officer position.