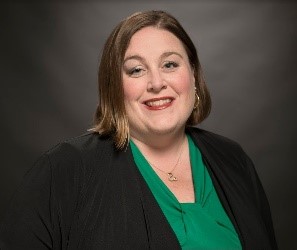 Principal's Message
Tuscarora Students and Families,
I am excited to embark on another school year together.  It was a fantastic year last year getting to know you through encounters at school, as well as the after school events held at Tuscarora.  This continued partnership for our PACK will make us strong.
This is my twenty-third year in education, with this being my second year in Frederick County Public Schools.  It is important to know that while I have served a variety of roles in schools over the past twenty-three years, I am a parent like many of you.  I have four school aged children of my own at all three levels who continue to remind me of my commitment to this work, and specifically at this time, Tuscarora Elementary School.  It is often noticed that I treat the children I serve like my own.  I would not want anything less than the best for my personal children, and therefore, I will do the same for your children.
This school year provides as an opportunity to focus on what our students require to be successful as we thrive each and every day!  The routines we establish early will be our source of success for all who attend.  Your partnership continues to be important in the work we do so we may develop academically successful, responsible citizens of the future.
I look forward to our time together as we make every day great,
Carrie L. Zimmerman
Tuscarora Elementary School Principal