Parent Teacher Conferences will be held
Wed - 10/12/22 (4-8 PM)
Thu - 10/13/22 (4-8 PM)
Fri - 10/14/22 (12:30-4:00 PM)
---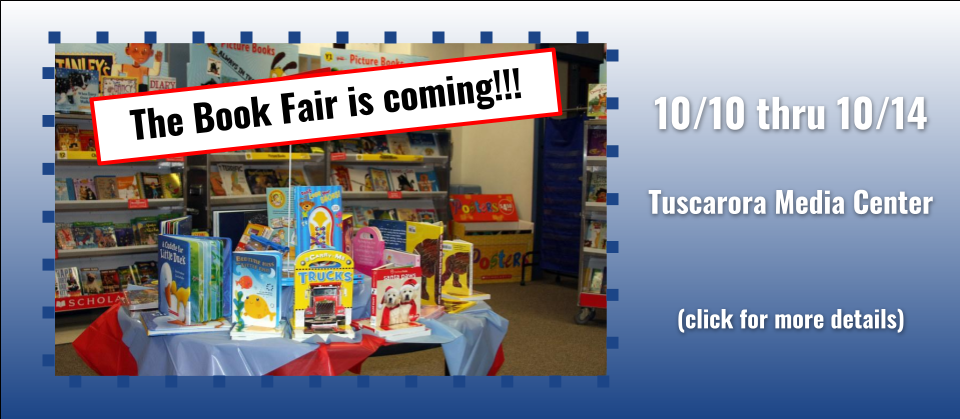 ---
---
Tuscarora Elementary School
Located a few minutes from Interstate 70 and 270, and just outside the city of Frederick in the Wellington Trace Neighborhood, Tuscarora Elementary School opened its doors for the first time in 2004.
This beautiful new facility bears the same name that Charles Carroll, a signer of The Declaration of Independence, had for the property he owned. Carroll's "Tuscarora" was located on nearby Manor Woods Rd. The name Tuscarora gets its origins from the Tuscarora Indians, part of the Iroquois Nation.
Tuscarora Elementary is a professional learning community of parents, students, and staff dedicated to excellence in education. Working collaboratively, we strive to provide an outstanding education for all students within a safe and welcoming environment. Our mission statement is:
To foster the success of all of our students by building a bridge between the classroom, home, and community.
Our academic achievements are a result of boundless enthusiasm, true dedication, positive energy, and remarkable commitment toward teaching and learning from the Tuscarora students, staff, parents and community. We will continue to constantly improve in meeting the challenges of providing the quality education that our Tuscarora families expect and deserve. Our programs include early interventions, flexible instructional groupings, and strategic integration of technology where students are actively involved in their learning. Students are equipped with basic underlying skills and provided with a continuum of higher-level thinking experiences to prepare them to be productive and contributing citizens.
We are proud of the entire Tuscarora Elementary School community and feel fortunate to be a part of such a wonderful school community. It is our sincere hope that ALL students enjoy happiness and success here.