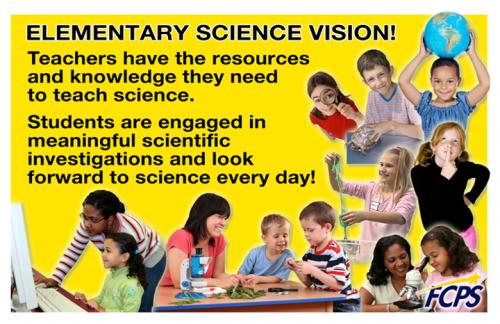 FCPS students learn science through laboratory investigations and experiments, reading, technology and problem solving.

Special features of the science program that support classroom instruction:
The FCPS Science Center supports instruction of life science units by delivering a variety of living organisms -- as well as seeds, sand and soil -- into the classroom.
The Earth & Space Science Laboratory (opens in new window), located at Lincoln Elementary School, provides additional instruction at a specialized facility that includes a planetarium. All students in grades 1–5 visit the ESSL during the school year in connection with their earth/space science unit.