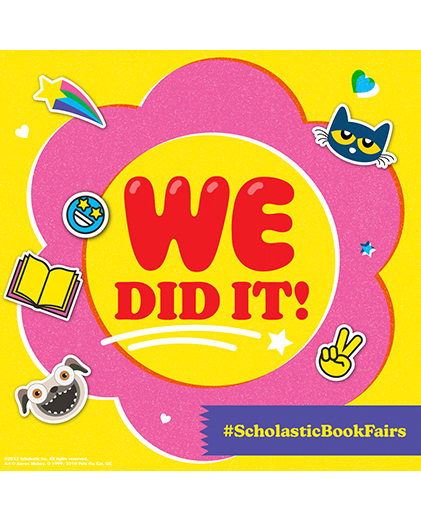 Thank you for making our Book Fair amazing and creating memories that will last a lifetime! You can still support our school through December 11 by going to tinyurl.com/sresonline22 to purchase your titles!
---
December Calendar Of Events
 7 & 9: 5th Grade to Outdoor School
 8: Interims Issued
14. PTA sponsored Holiday Shop--You must  sign up in advance. 
20: 4th grade ESSL Lab, 12:00-1:15pm-Egebrecht and Burgoon
21: 4th Grade to ESSL Lab 12:00-1:15pm-Allen and Reno
23 thru January 2:  Schools Closed 
---
News From Admin Team
Attendance Notes:  All attendance emails should be sent to Robin Fasnacht (Robin.Fasnacht@fcps.org), Laura Mendez (Laura.Mendez@fcps.org) and Debbie Shaw (Community Liaison) at Deborah.Shaw@fcps.org. Attendance is very important. Please make sure you child is to school on time each day. We start instruction at 9:15 each day and continue with learning until 3:45. We are required to send attendance letters at 3, 5, 10+ days absent. 
 
Front Office Notice: Our front office will be closed for dismissal between 3:30-4:00pm. Thank you for patience as we focus on dismissal and the safety of our students. 
 
With Roo Pride,
Mr. Bowser, Principal & Mrs. Copen, Assistant Principal
---
Parent News
Important Reminders: 
Address change: Please provide a new proof of residency (a copy of a property tax bill, gas bill, electric bill, water/sewer, cable bill or a signed current lease/rental agreement; NO phone bill or mortgage statements).
Custody change: If there is a change in child custody, please make sure you share that information with your child's teacher and the office. It is extremely important that a copy of the court document be delivered to the school and placed in the child's permanent record folder. Should the school not have this documentation, we have no recourse but to release your child to either parent upon request.
Weapons: Possession of any firearm or other weapon by a student on school property is strictly forbidden. This also includes look-alike weapons. The penalties for violation are detailed in the Discipline section of the FCPS handbook. Please remember it is a serious offense to possess a weapon of any kind on school property.
Smile Maryland!! The Mobile Dentist Is Coming To School!
The Mobile Dentist will be at SRES on Thursday, 11/17 and Friday, 11/18.  Click here to download a form OR click the link to sign up Online!  www.MySchoolDentist.com.  If you have any questions, please email Debbie Shaw, Community Liaison, at Deborah.Shaw@fcps.org. 
---

---
---