CONNECT WITH THE
WALKERSVILLE MIDDLE SCHOOL PTSA!!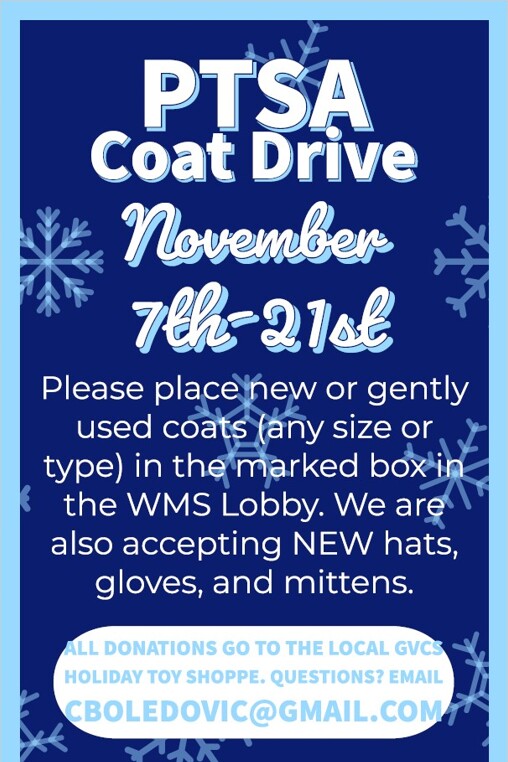 On behalf of the Walkersville Middle School PTSA, we welcome you and your students to Walkersville Middle School and hope to meet you all during the school year.  In order to keep information flowing, we have various ways we communicate during the year.  Please see below, and feel free to contact any of us if you have any questions.
 Website: You may find more information via our website, to find out about all the WMS PTSA has to offer, and how you can get involved. This site is updated all throughout the year, so bookmark us at:  http://walkersvillems.my-ptsa.org/
Remind:  If you like short and sweet text reminders, Remind is for you.  Please text @WMS-PTSA to 81010 to sign up for WMS PTSA reminders.
Facebook:  If you're a fan of social media, the WMS PTSA uses a Facebook group to share PTSA information and highlight school information, as appropriate: https://www.facebook.com/groups/walkersvillemsptsa/
Find Out First/Newsletters: The school sends out weekly newsletters that also includes WMS PTSA information.  Please check it out! Please make sure you are setup to receive Find Out First emails for Walkersville Middle School.
 "Every Child, One Voice"