Administration
Principal: Janine Smith
6th Grade:
A-L Christopher Bittner
M-Z Anita Shank
7th Grade: Anita Shank
8th Grade: Christopher Bittner
Chromebook Help
Please complete the Chromebook Help Request:
School Supply List
Please click on the link for our
Track the Status of Schoology Here
Welcome to Thurmont Middle School!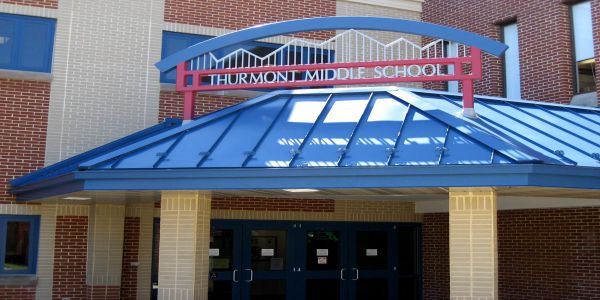 Where All Students Are Welcome
Attention TMS Parents and Guardians:
For attendance related matters, please use the following email address: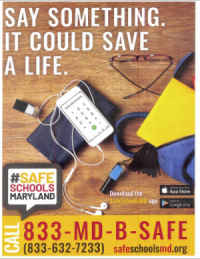 The Safe Schools Maryland Tip Line is an anonymous reporting system used to report threats to the safety and/or well-being of students. Students, parents, faculty, staff, and members of communities throughout Maryland may use this anonymous, app- and web-based reporting system to share their concerns, such as:
Mental health crises ~ Bullying ~ School and community violence ~ Drug activity ~ Abuse ~ Harassment ~ Other issues affecting our Maryland students
The Safe Schools Maryland Tip Line is a tool for proactively addressing harmful situations and helping students who need it. By using a variety of communication modes to support the reporting and routing of tips, The Safe Schools Maryland Tip Line empowers the citizens of Maryland to create a culture of preparedness, prevention, and school safety for our students.
For Tip Line information, see the Maryland Center For School Safety website: http://safeschoolsmd.org/
See Safe Schools Maryland Tip Line Flyer here: https://fcps.ezcommunicator.net/edu/Frederick/GetFile.aspx?DocId=10985
Announcements:
To view the TMS Community ROAR Report, click here.
Upcoming Events:
Saturday, February 3rd-All County Chorus Concert @ 4:00pm GTJHS
Monday, February 6th-17th-7th Grade Fundraiser: Country Meat Sticks
Tuesday, February 7th-Incoming 6th Grade Parent Night @ 6:00pm TMS
Wednesday, February 8th-PBIS Fundraiser @ Roy Rogers
Wednesday, February 15th-2-hour early dismissal-Mid-Term
Friday, February 17th-All Money and Orders due for 7th Grade Fundraiser
Monday, February 20th-Schools Closed-President's Day
Wednesday, February 22nd-SGA Meeting @ 2:30
Friday, February 24th-Interims Issued
Friday, February 24th-PTA Candy Bingo @ 2:30-3:30 TMS
Thursday, March 2nd-TMS PTA Meeting @ 5:00
Monday, March 6th-MISA Testing for 8th Grade
Tuesday, March 7th-MISA Testing for 8th Grade
Wednesday, March 8th-MISA Testing for 8th Grade
Thursday, March 9th-MISA Testing for 8th Grade