PLTW Biomedical Sciences and Engineering Programs are offered at THS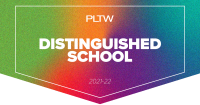 Biomed Open House sign-up (2nd block flex on 12/6/23)
The application window is now open!
PLTW Biomed is currently accepting applications from current freshman and sophomores to begin the program in the Fall of 2024.  Applications are currently being accepted and are due by 2:15 pm on Thursday, January 25, 2024. 
Current juniors (rising seniors) may submit an application but it will not be reviewed until August 1st if space is available.  Contact Ms. Crowell (patricia.crowell@fcps.org) with any questions.
Engineering contact Mr. Miles (aaron.miles@fcps.org)