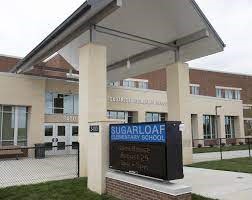 Volunteer Training and Registration
School Mission:
Nurture and develop active learners who LEAD
School Vision:
Sugarloaf Elementary School is committed to nurturing the development of students as leaders of integrity who persevere and collaborate on a journey of academic excellence and overall wellness. Sugarloaf staff are committed to embracing and celebrating our diversity to create an inclusive, safe, and engaging learning environment that welcomes, values and accepts all individuals. All staff commit to ongoing professional learning to ensure quality instruction to students. All Sugarloaf community stakeholders will build and maintain strong and effective partnerships to enable all students to reach their highest level of achievement and social emotional well-being to promote success now and in their future.